Pro Evolution Soccer (dále jen PES) je třetí značkou do party fotbalových simulátorů, kterým jsme se v redakci podívali na zoubek. Loňský ročník si od nás odnesl velice příznivé hodnocení, a tak jsme netrpělivě čekali na další díl. PO vydání Real Football 2011 naše očekávání poněkud ochladla a PES 2011 na tom není bohužel o nic lépe. Ale vezměme to pěkně od začátku.
Úvodní menu zdobené tváří argentinského míčového kouzelníka Lionela Messiho je jednou z mála věcí, která prošla kompletní přestavbou a nyní se pyšní krásnou tmavě zelenou barvou. Co vám ale už pak vyrazí dech, je grafické zpracování, které se od předešlého dílu prakticky nezměnilo. Celá hra navíc působí jako velmi slabý port svého předchůdce nebo tolik chybějící update pro předchozí ročník. Kromě grafiky pochopitelně zůstalo i ovládání, které tradičně přináší tři způsoby hraní. Můžete si tak zase vybrat mezi akcelerometrem a virtuálním D-padem s akčními tlačítky.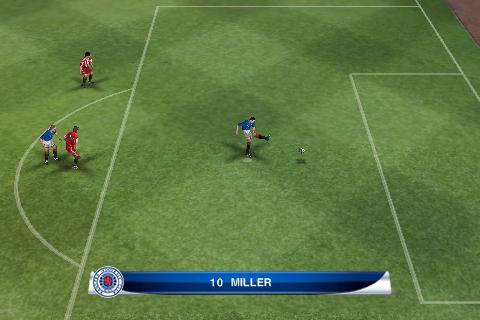 Krokem zpět jsou bohužel i fauly. Díky extrémně přísným měřítkům na jeden zápas nejsou neobvyklé třeba čtyři penalty a zápas takřka nelze dokončit se všemi jedenácti hráči na hřišti. PES 2011 je také jednou z mála sportovních her, kde jsem viděl soupeře v jediném kole udělat tolik karetních přestupků.
Žádná z těchto "novinek" sice dojem ze hry úplně nekazí, ale je potřeba si položit otázku, proč tyto tzv. "inovace" neobsahovala loňská verze, která vcelku překvapila a směle válcovala své konkurenty hratelností. Tento fakt je jednoduchým důkazem, že se tvůrci z Konami z nepochopitelného důvodu obrátili čelem vzad a nadělali z PES pořádnou paseku.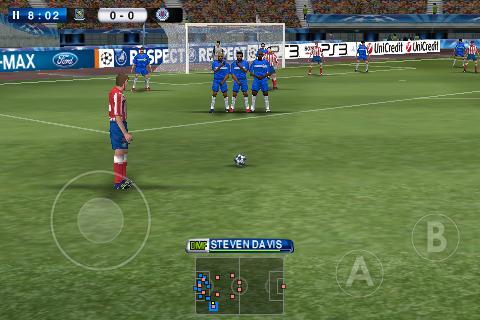 Co se týče nabídky módů, tak zde je asi největší novinkou multiplayer, a to přes wi-fi nebo bluetooth. I přesto, že u nás ho nejspíš moc lidí nevyužije, je to vítaná změna. Jinak nechybí tradiční licencovaná Liga mistrů, různé mezinárodní ligy, poháry a samozřejmě ani možnost si jen tak "začutat" v exhibici či nacvičit si taktiku v tréninkovém módu.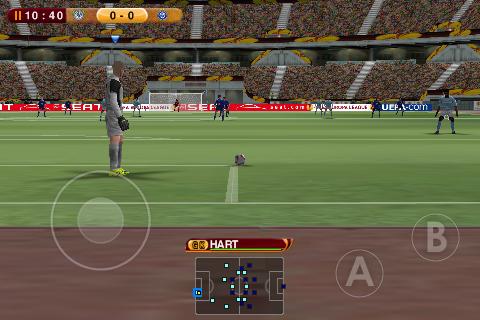 Suma sumárum, máme tady pořádně rozporuplný fotbálek. Nováčci v sérii sice žádnou změnu nepostřehnou, majitelé PES 2010 si však budou připadat, jakoby se vrátili časem zpět. Nicméně ti, kteří hledají ten pravý díl série PES na iPhone, by měli otočit kalendář zpátky na červen, protože PES 2011 je pořádným uklouznutím na zabahněném trávníku.
Tato hra byla testována na telefonu iPhone zapůjčeného internetovým obchodem www.cesky-mobil.cz.